Introducing the Dr. Oligo 12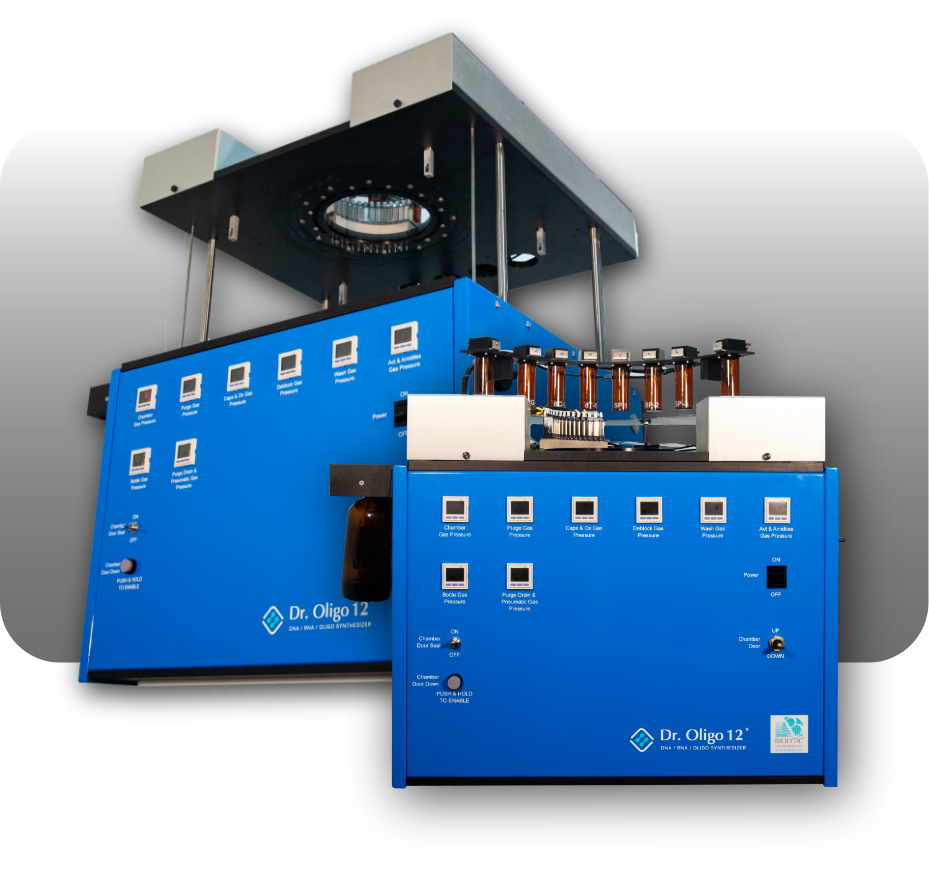 Today marks a milestone in Biolytic Lab Performance, Inc. history and the field of molecular research, as we proudly introduce the Dr. Oligo 12, a cutting-edge low-throughput oligo synthesizer packed with features for modern research.
The Dr. Oligo 12 is our latest addition to join the Dr. Oligo line of DNA RNA oligonucleotide synthesizers. Synthesize one, two, or any number of oligos up to twelve in a single run using up to 42 reagents, with the newest low throughput oligo synthesizer.

Built on the highly successful Dr. Oligo 48 system, the Dr. Oligo 12 gets the latest hardware and software features of a medium throughput oligo synthesizer at a reduced price point.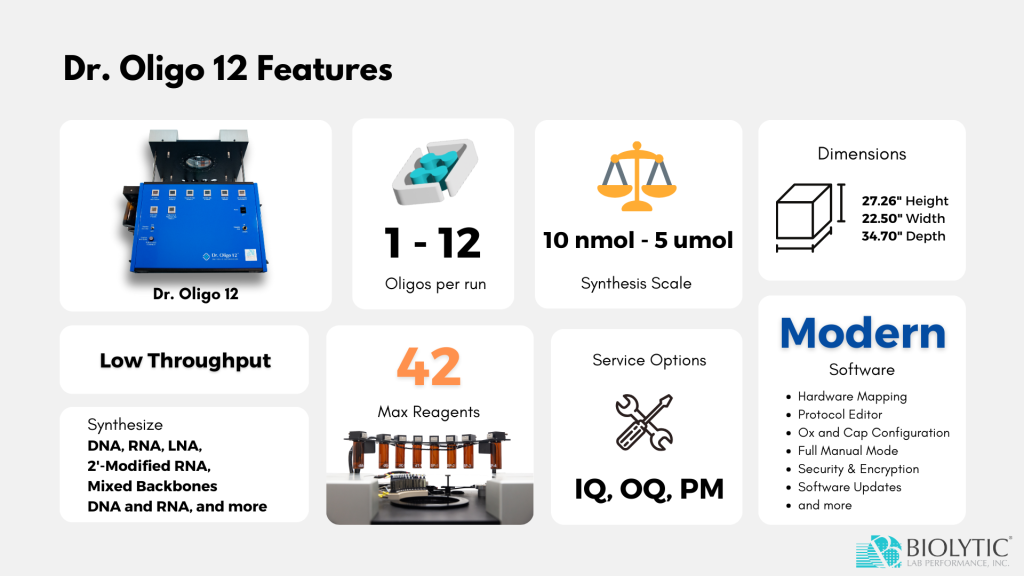 Built on a Proven Platform
The same high-quality hardware and powerful software found in our best selling Dr. Oligo 48 system, now optimized for low-throughput applications.
The Dr. Oligo 12 shares the same rotor and column based synthesis mechanics as it's medium throughput counter-part, with a single bank of 12 positions.
Availability
Dr. Oligo 12 is now available for purchase through our website.